Mujeres Latinas Network International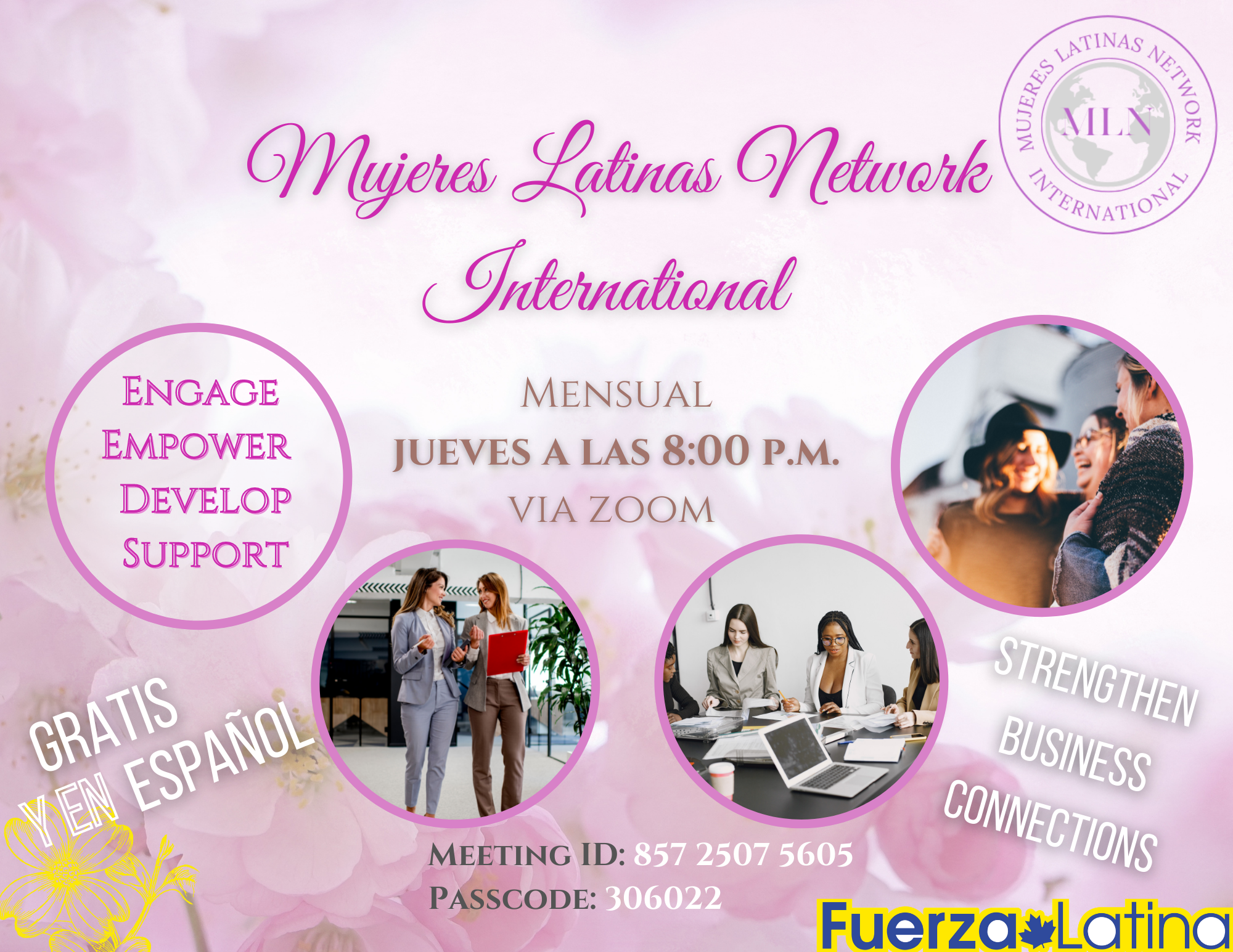 Mujeres Latinas Network International – Spanish Speaking
Once a Month, Thursdays at 8 PM via ZOOM
To take part in online group sessions download the Zoom desktop or smartphone App.
Email: info@fuerzalatinaservices.org to register and to receive your Zoom meeting link.
Envíanos un email a: info@fuerzalatinaservices.org y te enviaremos tu invitación por ZOOM.
*Available until further notice.
Mujeres Latinas Network International
Mujeres Latinas Network International is a community program that was born in the COVID 19 pandemic, from Fuerza Latina, as a comprehensive support network for Latina women, as well as to establish business relationships, form strategic alliances between professionals from various industries, and to treat various topics of interest in daily life, with which a virtual space has been generated from Fuerza Latina, through Zoom.
Our Mission
Our mission, is to promote a space for Latin American women, to exchange ideas, share experiences, advice, undertakings to create a support network that helps our emotional well-being and personal development with the motto "from us to us" creating periodic meetings, once a month , that allows us to influence the empowerment and socio-economic cultural inclusion of Latina women in Canadian society.
Vision
Our vision is to be recognized as an international support and personal development program for Latin American women connected with various issues.