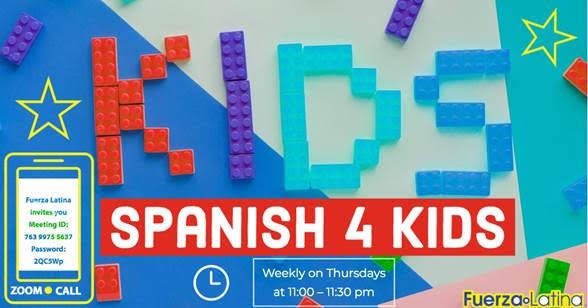 Spanish 4 Kids
2021
A brand-new program! We created Spanish 4kids after local Hispanic parents expressed concern about their children's loss of Spanish speaking skills. We want to tackle this issue by providing accessible Spanish classes for kids. This program focuses on their speaking, listening and writing skills.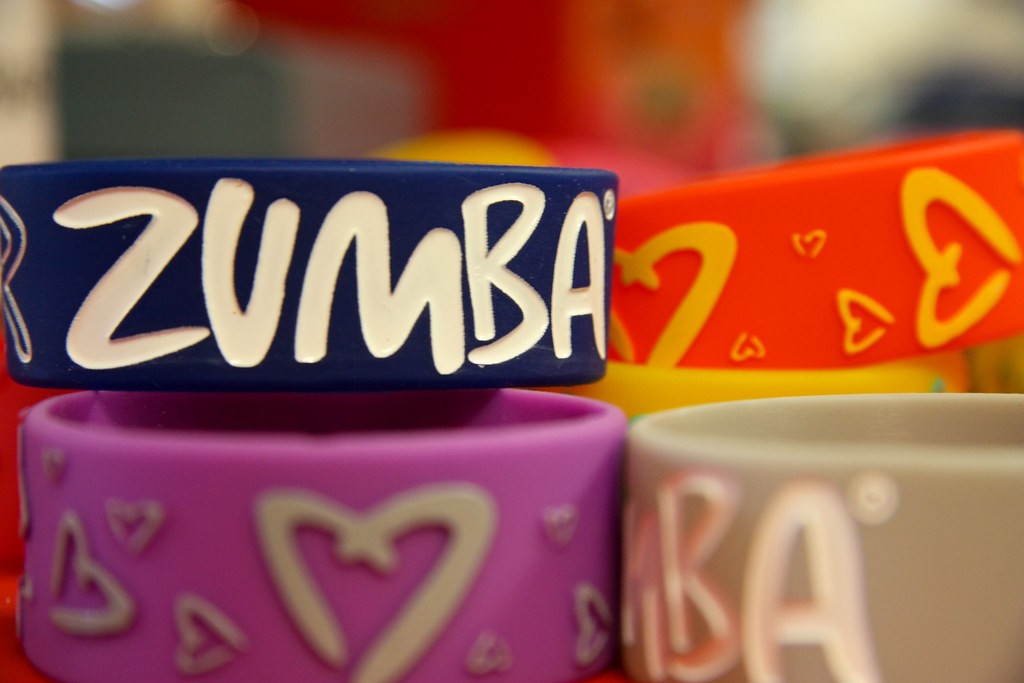 Zumba
2014-2021
If you are into dancercise, we are sure you will love Zumba class. Zumba is an incredible alternative to traditional fitness programs. And the best part is that you don't need fancy equipment or advanced knowledge of strengthening and stretching routines.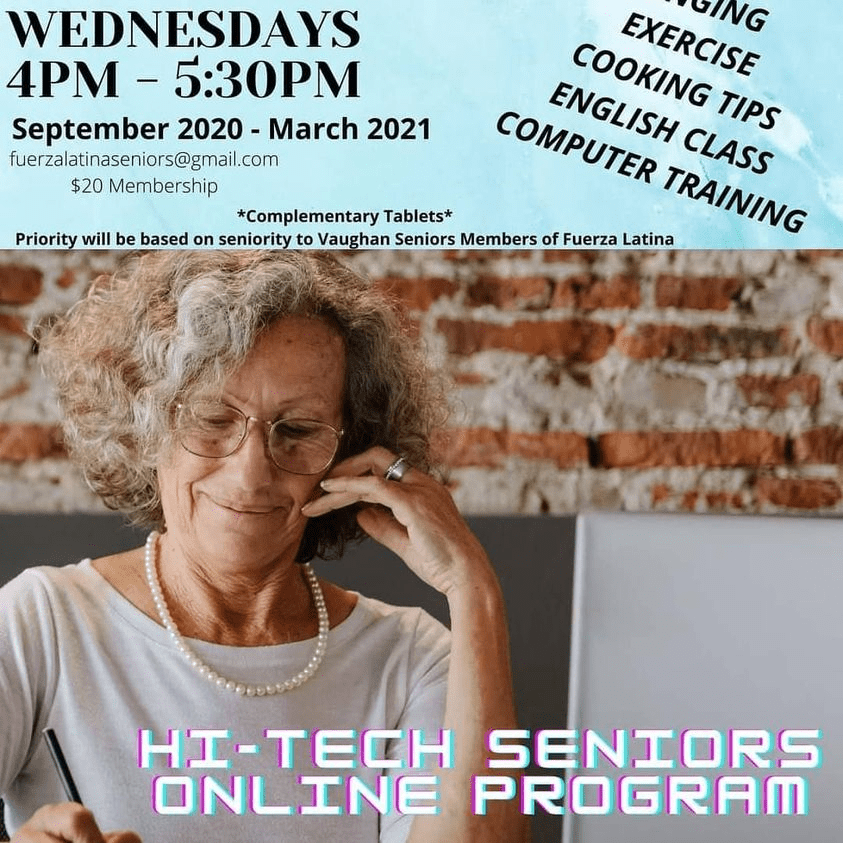 Hi-Tech Seniors Program
2015-2021
Through the Fuerza Latina Hi-Tech Seniors Program, we provided tablets, Chromebooks, and smartphones to the most vulnerable to encourage them to stay connected with their friends, family, and community in a time of recommended social distancing.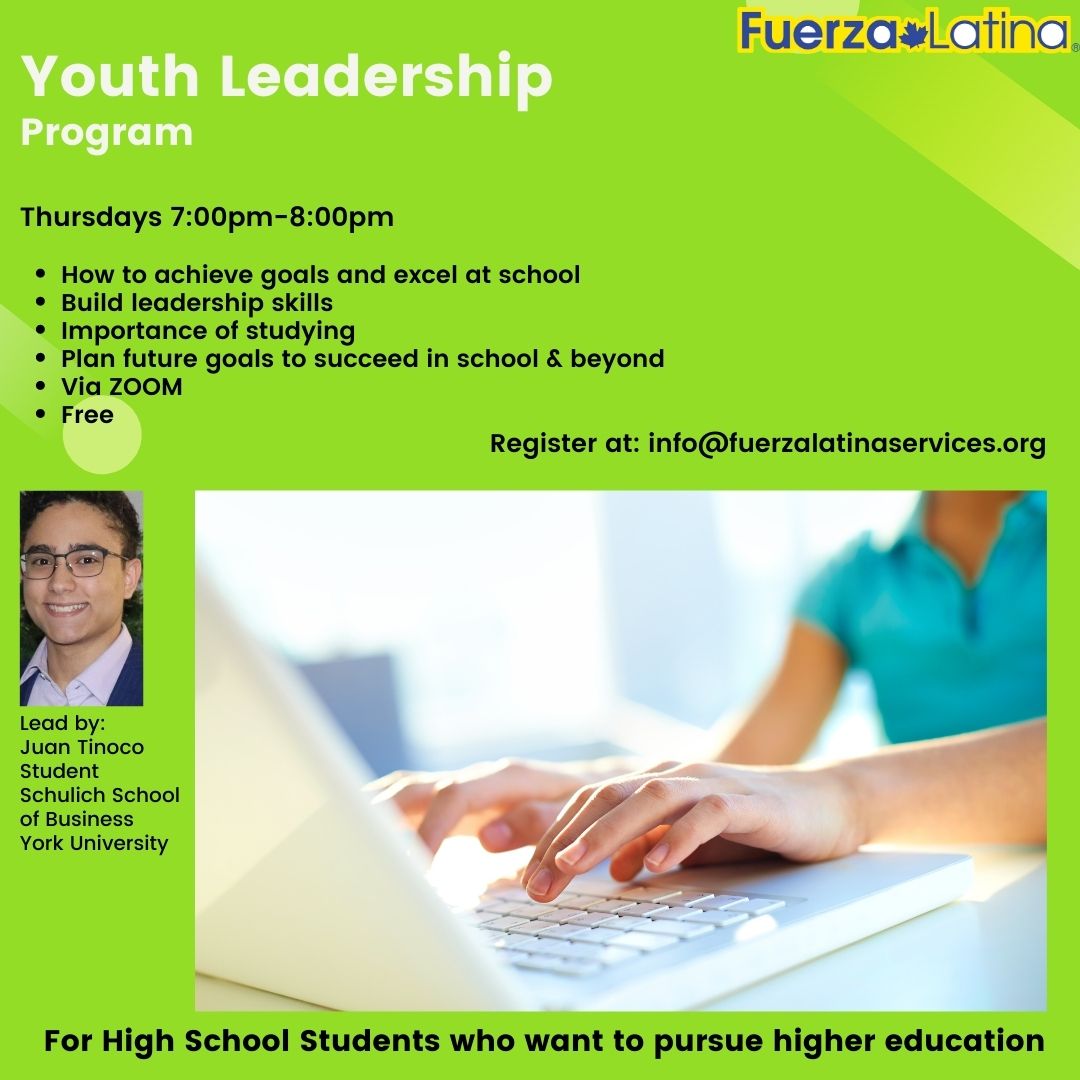 Youth Leadership Program
2020-2021
Youth Leadership aims to provide students with the necessary information and skills to succeed in post-secondary education. We highlight leadership skills by teaching youth how to apply healthy study habits and plan for their future success.  These sessions are weekly, and we structured them to mirror supplementary learning. This structure allows students to demonstrate the skills they have learned and analyze the program's success.
International Professional Soccer Players Interviewed by Fuerza Latina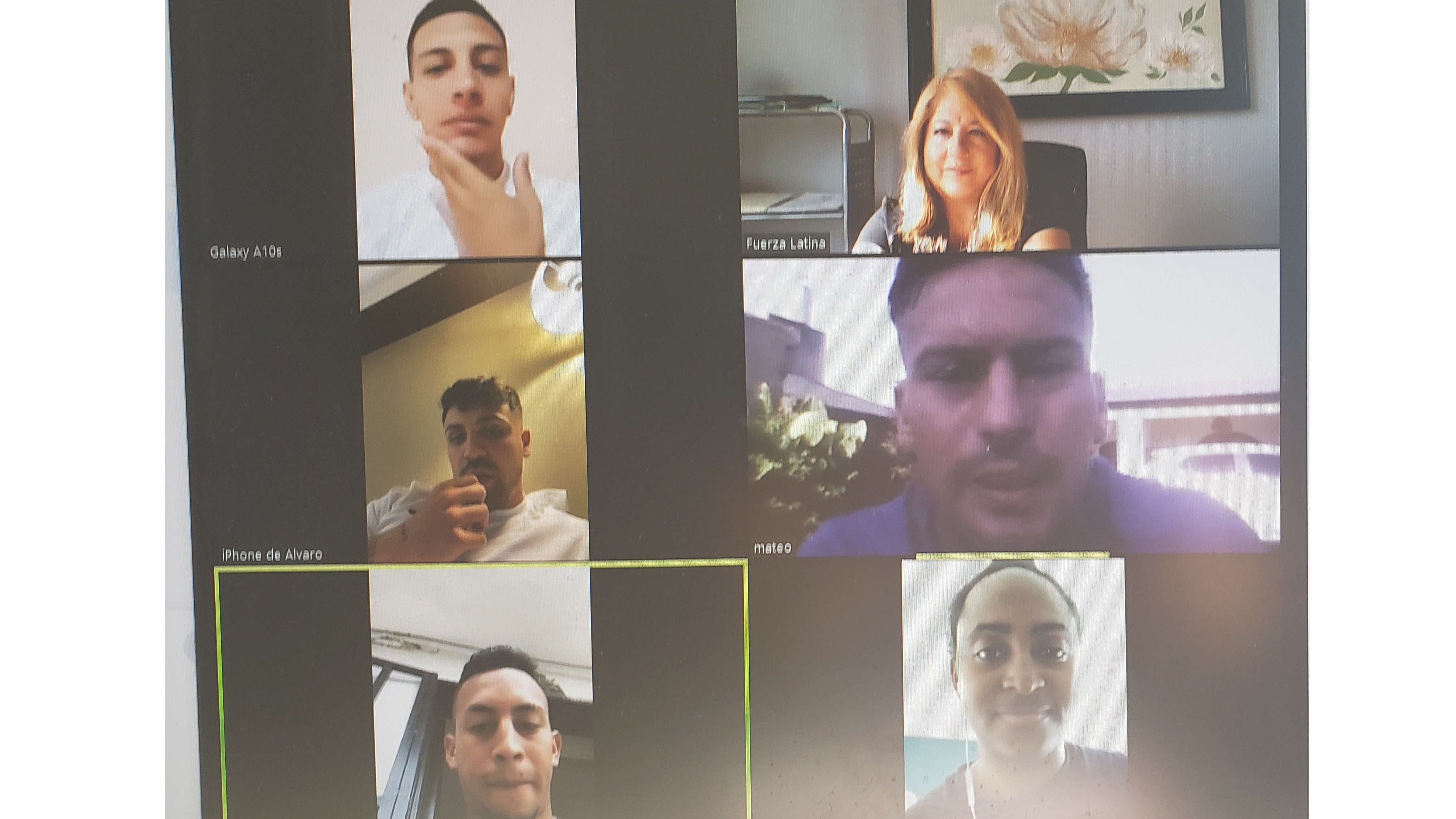 About The Youth Soccer Club
It is time for another season of friendly, fun and energetic recreational soccer. We run indoor soccer programs for youth from September to May each year. Players' age range from 5 years old to 18. Join us and find out why soccer is the most popular sport in the world.
Soccer For Kids
Playing soccer is a great exercise for kids. It helps them stay healthy and fit. Our kids' soccer program focuses on building social skills, self-confidence, and teamwork through a series of friendly non-competitive matches.
Soccer For Teens
If you are a local teen who loves soccer, and is looking for a space to practice it, you will definitely want to play with us. Our friendly matches can help you exercise while meeting new friends in the community who share the same passion as you for this sport.