Want to donate directly?
Your contributions help us reach out to the community.
Thank You To Our Sponsors!


"Gina, quería agradecerte por permitirme ser parte de tan hermoso evento, fue un día muy especial acompañado de la mas bella energía me encantaría poder acompañarte en los próximos eventos."
– Victoria Morales Real Estate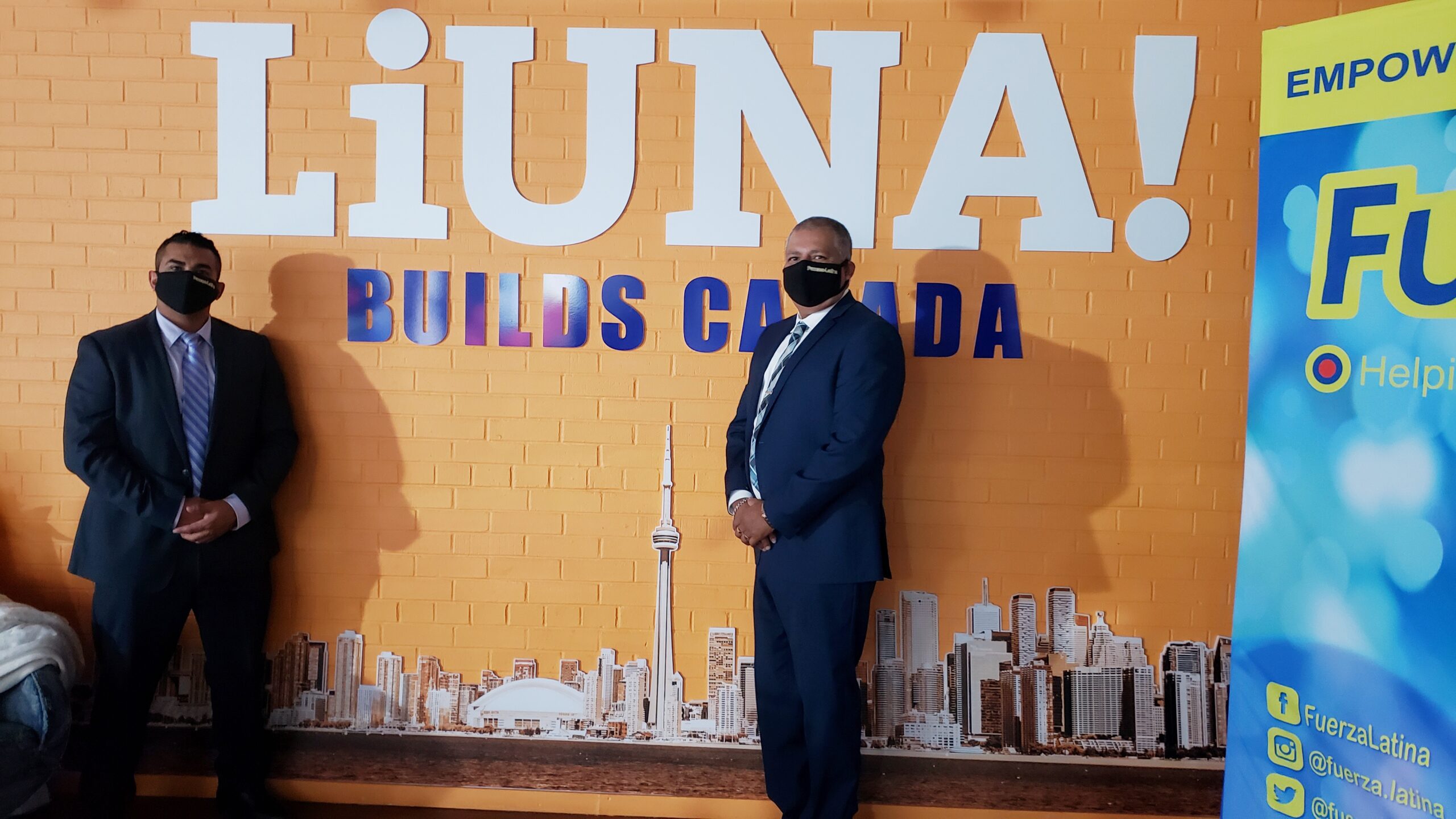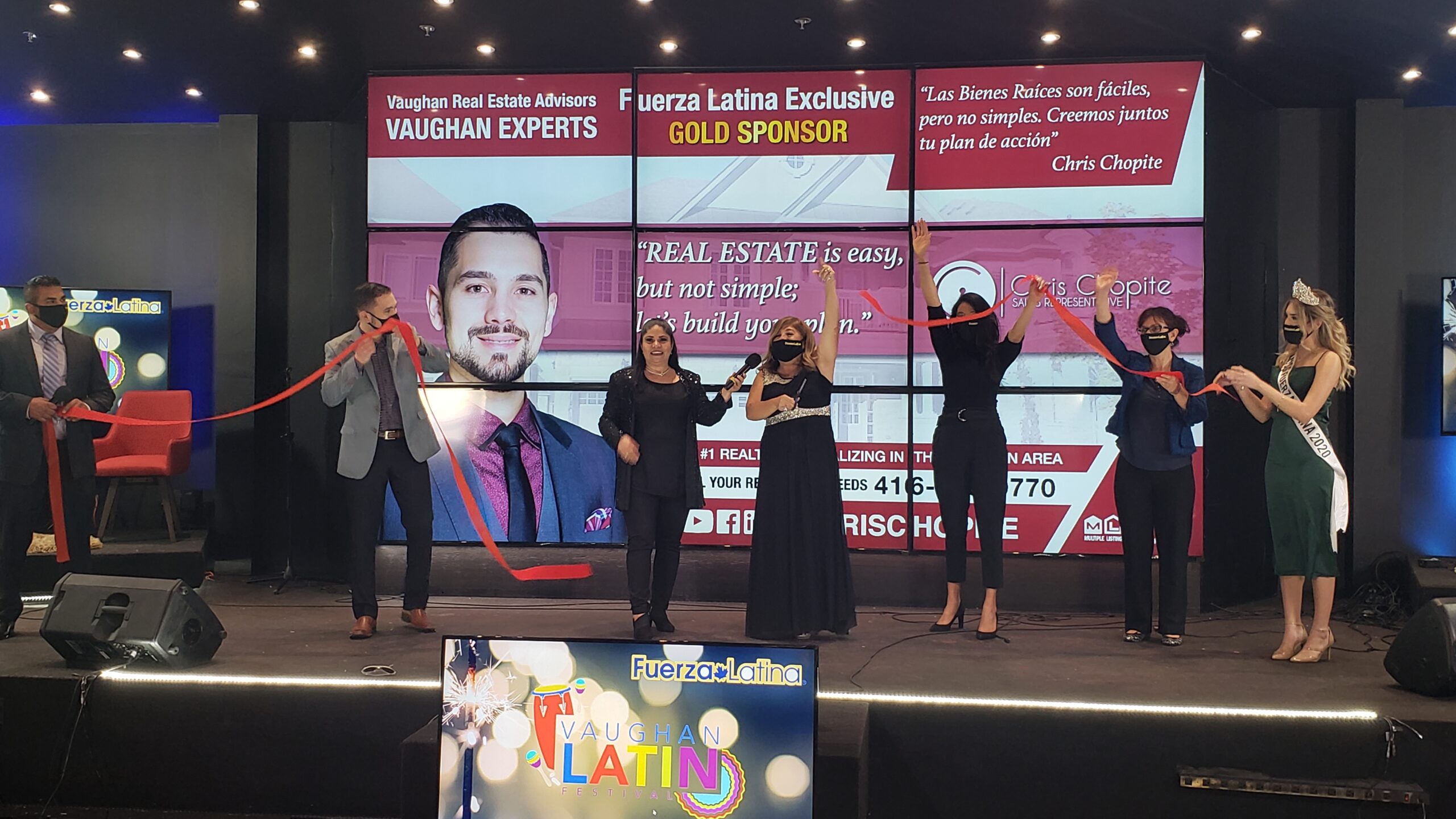 Why Sponsor Fuerza Latina?
Since 2003, Fuerza Latina has served over 35,500 residents of Vaughan and its surrounding area.
We continue to grow. Our latest event, the Vaughan Latin Festival 46,720 viewers online all across Canada and internationally. 
We are the top leading organization bringing Latin culture and programs to support our community through 5 core areas: culture, education, fitness, seniors and support.
We are looking to partner with local businesses interested in sponsorship opportunities with Fuerza Latina. We set up our packages in a unique module with the flexibility to choose the categories you want to sponsor – all of this while creating visible impact for your business.
We invite you to become a part of this growing organization.
For information on Sponsorship Packages, please contact us at info@fuerzalatinaservices.org.
Culture
Sponsoring the culture programming ensures participants will get to experience Latin or Hispanic cultural activities in Vaughan. Every year we put together multiple events where residents from all walks of life have the opportunity to dive into all the aspects of what it means to be Latino or Hispanic.
Education
If you prefer sponsoring activities that focus on personal growth, this is a perfect opportunity for you. Most of our programming includes an educational component where participants can develop new skills or improve existing ones. There are also exclusive programs dedicated to education through the Mujeres Latinas Network International.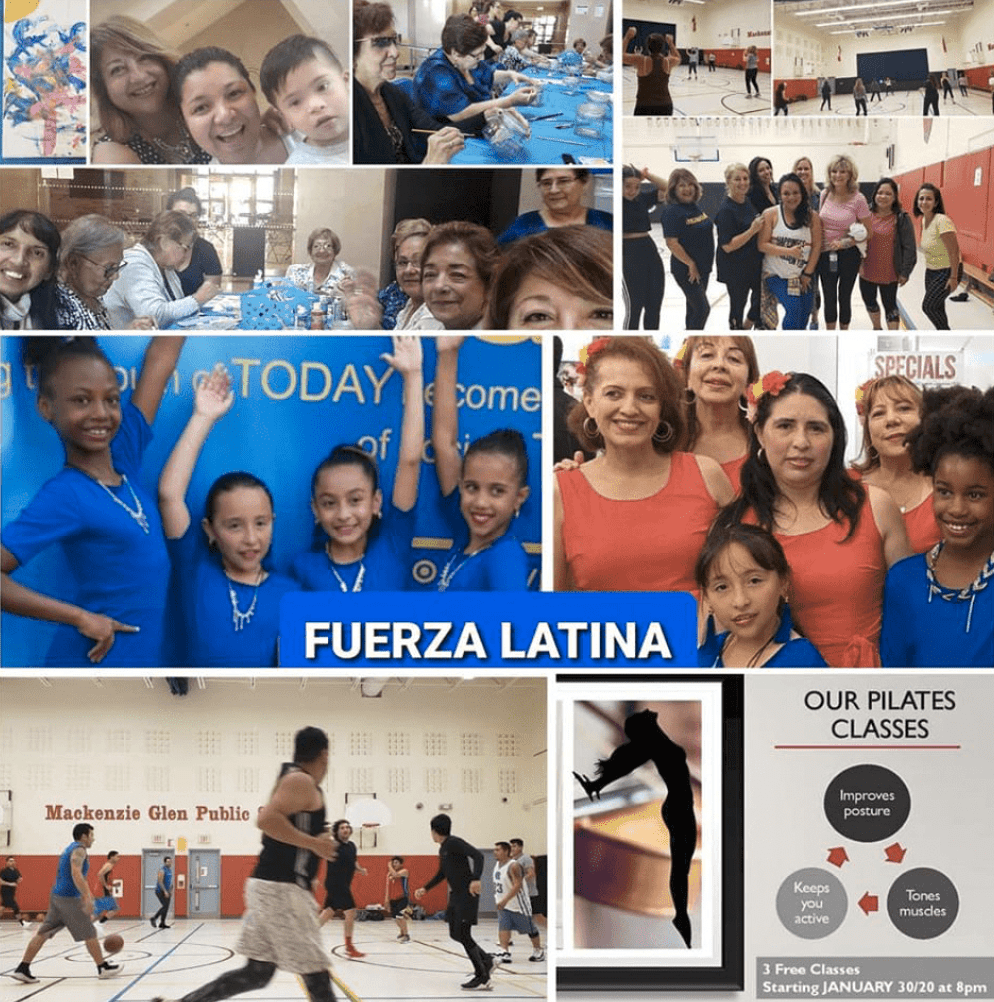 Fitness
Fundamental movement is essential for overall well-being. We aim to provide recreational activities without breaking the bank out for many residents. Suppose you become a sponsor of the fitness category. In that case, you will be supporting affordable athletic activities for kids, youth and adults.
Seniors
With the increasing and the alarming number of senior depression and isolation, it is essential to have activities tailored to them. We are doing precisely that! By being a sponsor of the seniors' category, you will contribute to creating spaces for seniors to learn, meet new friends, have recreational activities and contribute to the community.
Support
We have a variety of programs to support the community. Through our Mujeres Latinas Network, we have brought together experienced specialists on different topics of interest: employment, support and healthy living. 
Through the New Horizons Seniors Program, we are excited to offer our seniors support through our Hi-Tech Seniors Program. Membership is available on an annual low fee amount.
 "Fuerza Latina participation and integration with local and national events in partnership with the City of Vaughan continues to further support [its] capacity for multi-level programming and creates more experience and opportunities that benefit the community at large"
–  Mirella Tersigni, Creative + Cultural Officer   
7th ANNUAL VAUGHAN LATIN FESTIVAL
Fundamental movement is essential for overall well-being. We aim to provide recreational activities, as well as affordable and/or free programs and events.
2022 Vaughan Latin Festival will be BIGGER AND BOLDER!
The 2021 Vaughan Latin Festival will be online aiming to draw 50000 viewers
In 2020, due to Covid-19, we offered the Vaughan Latin Festival through an online platform. It was a great success! Engaging over 46,720 viewers successfully through a celebration of culture, solidarity, endurance, and gratitude for life.
Become our Vaughan Latin Festival Sponsors. Build market reach, promote your business, cultivate emerging relationships, leverage your network, and generate income!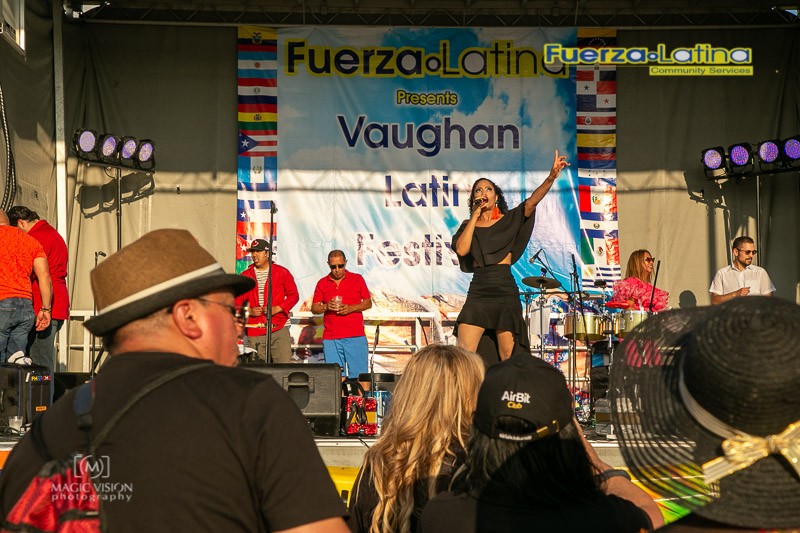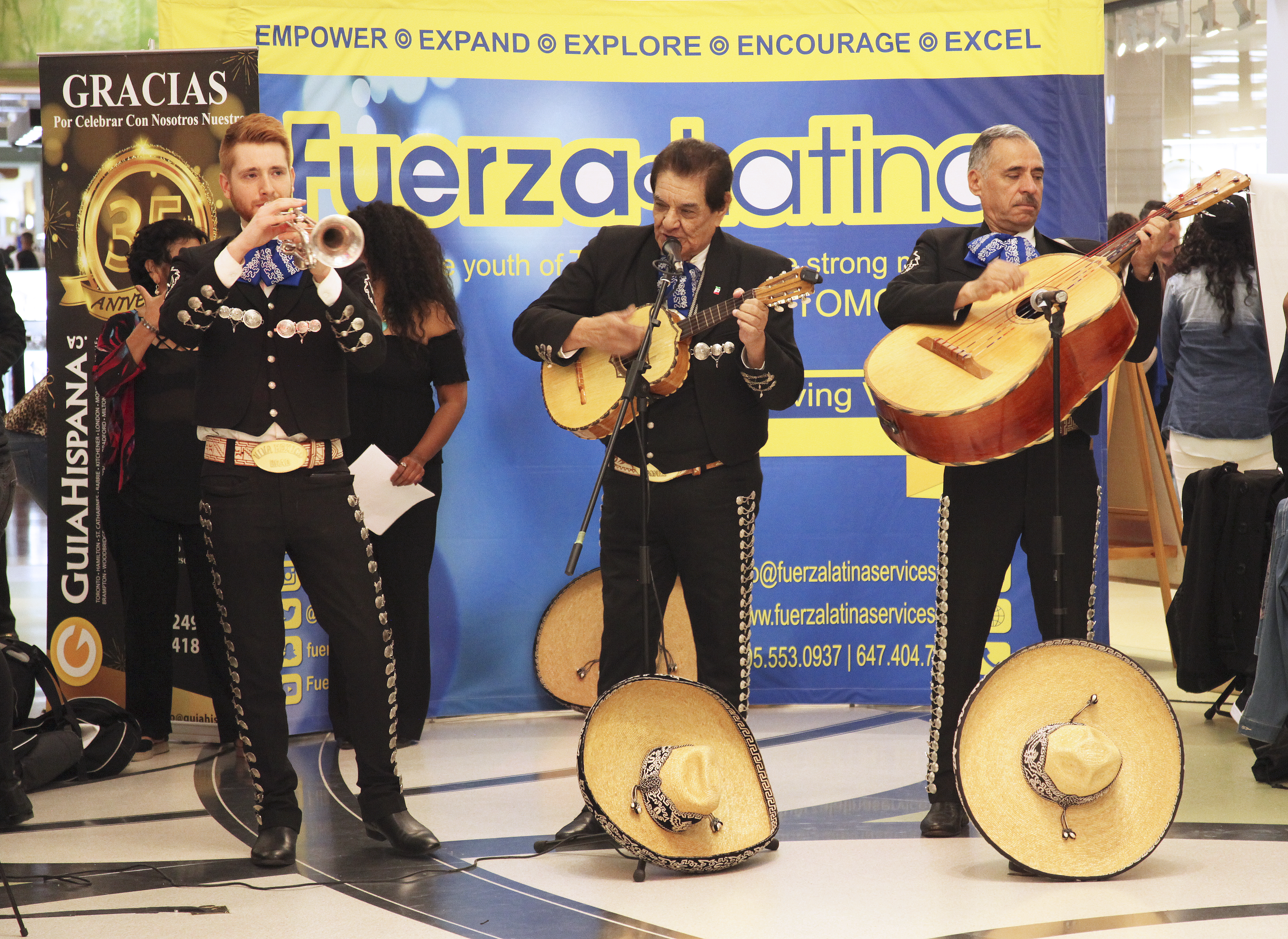 12th National Culture Days
In partnership with the City of Vaughan, Fuerza Latina presents multiple, authentic performances, and beautiful visual arts displays representing our Cultura Latina.
Aiming for 8,480 in 2021

3,481 Online in 2020
3K attended in 2019 at Vaughan Mills Mall
7th Latin American-Hispanic Ceremony
The lead organization for Hispanic-Latin American Heritage Month Celebration in Vaughan.
In 2021, the 7th Hispanic-Latin American Heritage Ceremony will be held through an online platform aiming to reach thousands.
In 2020, due to Covid-19, we celebrated the Hispanic-Latin American Heritage Ceremony online during the Vaughan Latin Festival with over 46K viewers.
In 2019, the 5th Hispanic-Latin American Heritage Ceremony was held in the Vaughan City Hall.
Hispanic-Latin American Heritage Month is an opportunity to celebrate the outstanding achievements and contributions of Hispanic-Latin American people in the province; socially, economically, politically, multi-culturally.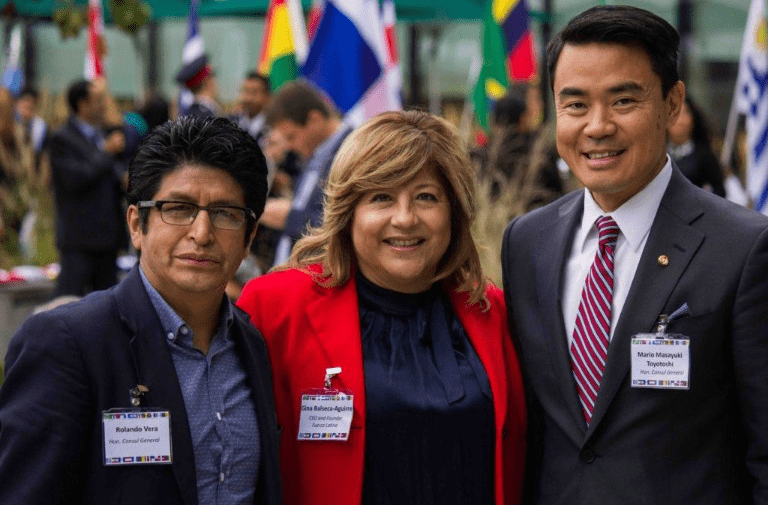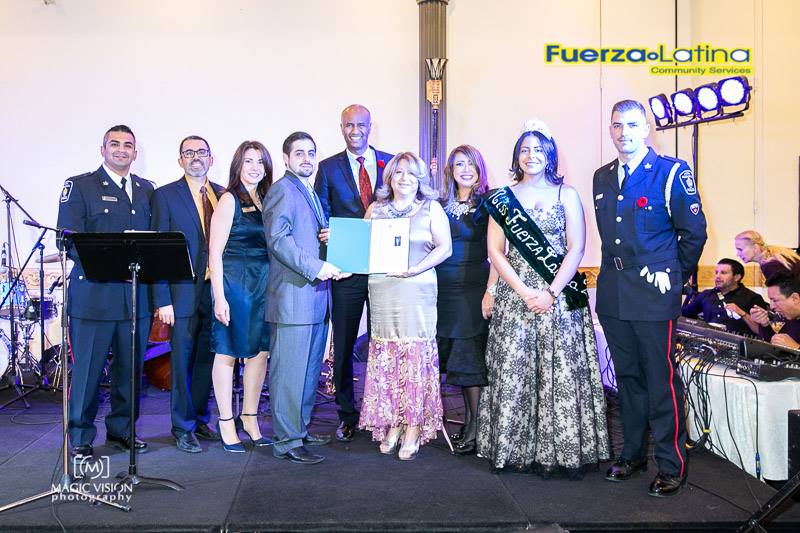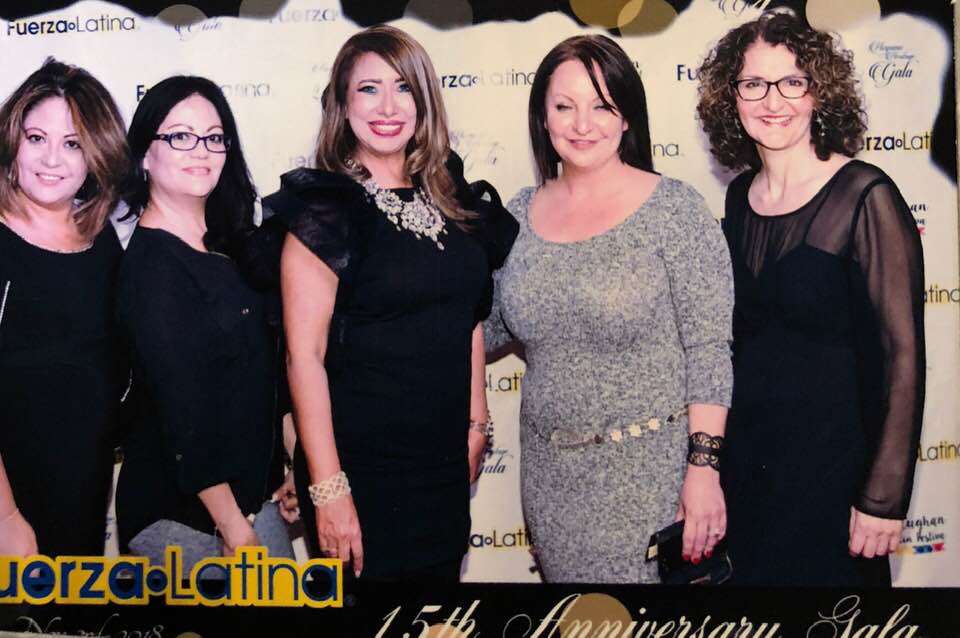 Latin Excellence Awards & Gala
We are celebrating 18 years as an organization!
Celebrating the outstanding achievements of new University/College Graduates and accomplishments and contributions of Latin Community Leaders in ONTARIO.
The Fuerza Latina Gala attracts hundreds of patrons from all generations for an unforgettable evening of live music, entertainment and fantastic food. Guests are significant social and cultural influencers who are philanthropically minded. Join leaders from corporate, legal and city-building communities.
Want to support the community?
Please send us an email, we will contact you as soon as possible.