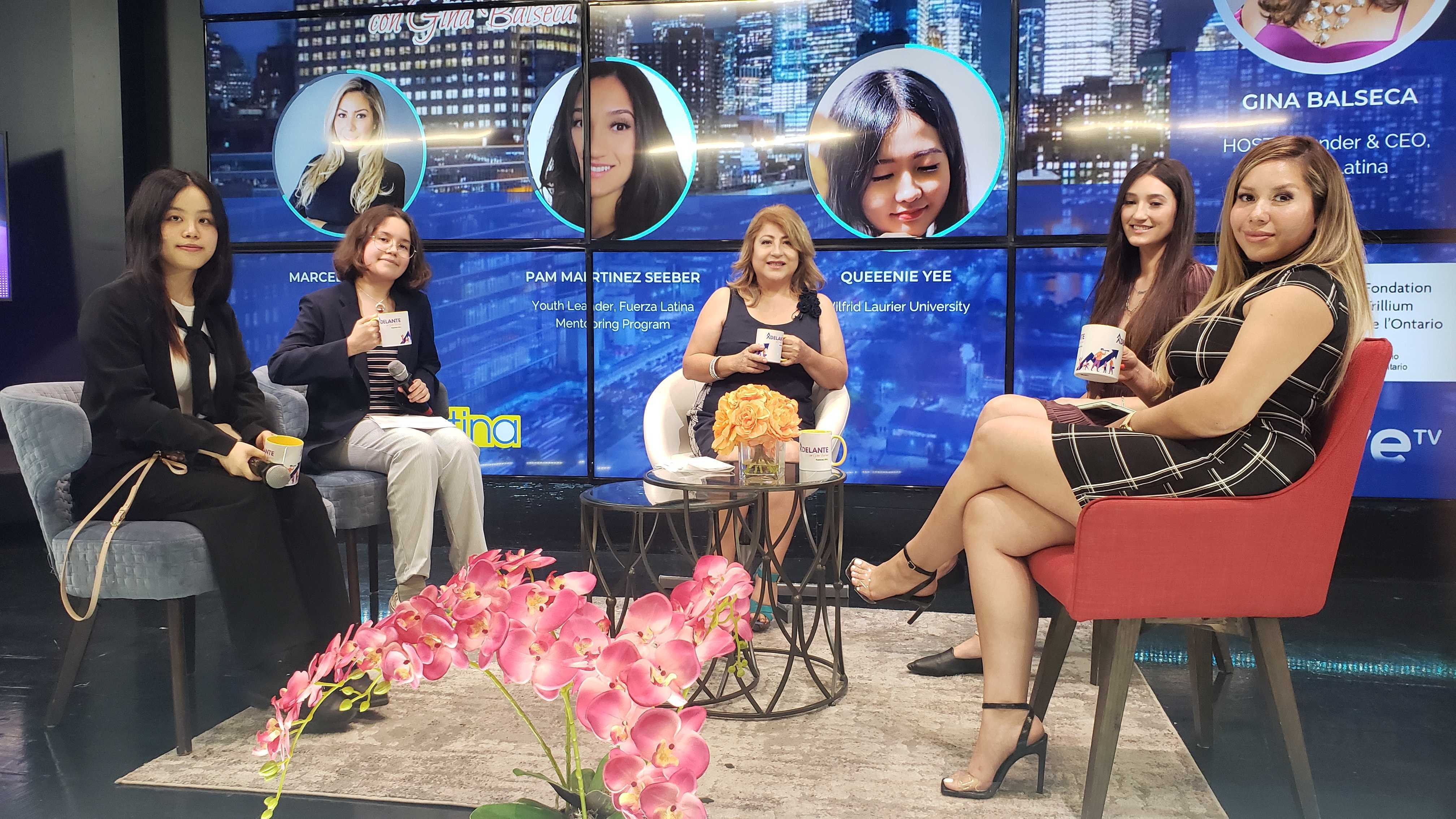 For years, one of the requirements for all Ontario high school students has been to complete 40 hours of community involvement to receive an Ontario Secondary School Diploma (OSSD). Beginning in my first year of high school last September, it was a priority of mine to find a cause I believed in to volunteer with. I was looking for flexibility to account for my extracurriculars and academics, a supportive environment for my first volunteer experience, and a mission that would make a positive difference in the world. My search brought me to Fuerza Latina, and I am incredibly grateful it did.
As a young Latina, the mission to "empower youth and their families by promoting well-being" means a lot to me, and is one that I'm happy to promote. I had already experienced some of Fuerza Latina's events and programs, such as the Vaughan Latin Festival and Cultural Days. These occasions meant a lot to me, as they made me feel seen and appreciated; they created a sense of community and encouragement that I didn't get elsewhere. Unfortunately, in my schools and neighbourhood, I had difficulty finding other people like me, namely other Latino kids. Having people around to relate to, and connect with, through a common Hispanic culture made me feel validated and allowed me to express myself comfortably. It created an environment of diversity, as well as shared perspective. The representation coming from Fuerza Latina impacted me more than I ever realized.
Although I started volunteering trying to find a cause I supported, I was not sure I would find a program that could support me while still creating a positive change in the world. Luckily, Fuerza Latina met all my criteria. I am a strong believer that education is the first step to making a difference in the world and that everyone should have access to quality education. I also believe that our future relies on the youth of today, and giving young people guidance and support is the best way to foster a better world for future generations. These are the same principles Fuerza Latina advocates; giving youth the resources they need to get ahead.
Since joining Fuerza Latina, I have written two blogs and helped with the production of Adelante con Gina Balseca. I participated as a panellist on the show, discussing the importance of mentoring and Fuerza Latina's new youth mentoring programs. I volunteered with the 2022 Vaughan Latin Festival and took part in Fuerza Latina's mentoring program. These projects have helped me improve my confidence, initiative, writing skills, and Spanish, among other things. I am now the youth leader of the Spanish Club at my high school. They have also provided me with a general idea of what to expect when I join the workforce so that I do not feel as unprepared when I eventually go out on my own. The guidance that I have received has and will continue to help me grow essential work habits. These effective work habits in turn will enable me to be more productive and help me excel in whatever I choose to do.
Furthermore, the people I have had the privilege of working with have been welcoming and supportive, despite my age and inexperience. The people of Fuerza Latina have made me feel like part of a community, and have given me the motivation to move forward and reach my goals. The kindness that I have been shown has inspired me to be a better person, and the encouragement that I have been given inspires me to keep persevering. Moreover, the passion and commitment of every member have boosted my own and made me even more dedicated and proud of my Latina heritage. I hope that I can learn from all of the talented, hardworking, and intelligent people that I have had the honour of meeting through this volunteering program.
Volunteering with Fuerza Latina has been a fantastic experience, one that I think has truly changed my life for the better. I have learned valuable skills – while improving upon my existing ones – participated in activities I enjoyed, and pushed myself beyond my comfort zone. The experiences that this volunteering opportunity has given me are priceless, and will surely aid me in my future endeavours. All in all, I am proud to say that I have volunteered at Fuerza Latina.
By: Paloma Santiago Shelton, 14 years old.